The RS-R30I and IC-R30 firmware Ver 1.10 will be released in September 2018.
The RS-R30A will be released in October 2018.
>> Prijs nog onbekend <<

Remotely Control the IC-R30 with iOS™ /Android™ Apps
The RS-R30I for iOS™ devices, and the RS-R30A for Android™ devices, can be downloaded for free. They enable you to wirelessly connect to the IC-R30 and remotely control VFO operation, memory channels, a variety of scans and the voice recording functions. Using the optional VS-3, Bluetooth® headset, the VS-3 and iOS™/Android™ device can be wirelessly connected to the IC-R30 at the same time. You can control the IC-R30 from the iOS™/Android™ device while listening to the received audio on the VS-3 optional Bluetooth® headset.

Dualwatch Operation
The RS-R30I/A can control dualwatch operation. The group and memory channels, the band, scan and recording functions can be set on the Dualwatch screen.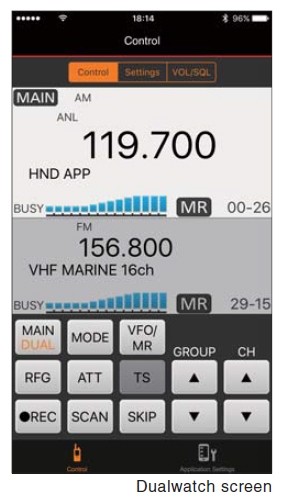 Function Setting
You can quickly change function settings by using the iOS™/Android™ device by touching the screen.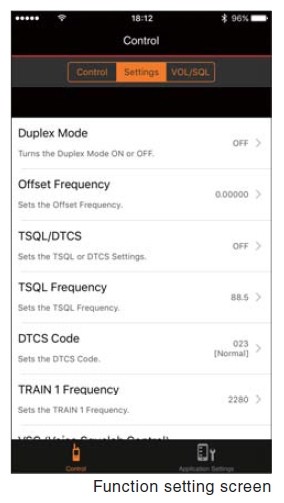 VOL/SQL Adjustment
The volume/squelch levels can be controlled. The volume settings for Dualwatch operation can be separately/simultaneously set for each band.




Wireless Operation with an Optional Bluetooth® Headset
The optional VS-3 Bluetooth® headset offers flexible operating styles. You can put the IC-R30 into your pocket and wirelessly listen to received audio.

Er zijn geen specificaties beschikbaar op dit moment